Consumer Information: Gainful Employment Disclosures
Program Name: Industrial Electrical Maintenance
Program CIP Code: 29.46.0302.00
Applicable SOC Codes: 47-2111.00
(Click SOC code for more info about SOC 47-2111.00 from the Tennessee Career Information Delivery System)
Program Level: Certificate
Program Length: 32 hours
Tuition and Fees for Entire Program: $4,448
Tuition and fees are based on the current rate of $139.00 a credit hour.
Books and Supplies for Entire Program: $1,200
The amount for books and supplies is based on the average spent per semester.
Actual amounts will vary based on program and course load.
Room and Board (if applicable, entire length): Not Applicable
Student Debt
• Median Debt for Graduates: $0
• From Title IV Loans: $0
• From Other Sources: $0
Program Success
• 48% of graduates complete the program within expected time, as identified by the program length.
Program Outcomes
• Job Placement Rate: 100% as reported by the Council on Occupational Education (COE).
The job placement rate was calculated per the Tennessee Board of Regents performance funding report requirements.
Related Occupations
• Electricians
Program Skills and Career Opportunities
The Industrial Electrical Maintenance Technical Certificate program offers excellent preparation for a career in the maintenance of large electrical and manufacturing systems. Graduates of this program should be able to:
Operate and maintain equipment and systems supporting modern manufacturing.
Effectively troubleshoot and repair industrial electrical equipment and facility systems.
Effectively work in teams to solve complex electrical system problems.
Operate programmable logic controller (PLC) systems.
Career Opportunities
Plant Maintenance Technician
Power Plant Operator/Maintenance Technician
Plant Electrician
On-call Service Technician
Career Services and Cooperative Education
The college has a very active Career Services Office that assists students, graduates and alumni with their career and employment needs.
Cooperative work experience can be an important addition to a student's formal classroom work. Co-op courses may substitute for technical courses with the prior approval of the Program Coordinator. The Career Services Office will provide the correct course numbers. For more information about cooperative work experience opportunities, please visit the Career Services Office Web site, phone 615-353-3248, or e-mail careerservices@nscc.edu.

Program Faculty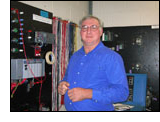 David Finney, Associate Professor, 615-353-3463
Education
B.S. Aerospace Administration, Middle Tennessee State University, 1974
First Class Radio-Telephone License, 1976
FCC Certified Electrical Contractor
GM Professional Instructor
M.S. Human Resource Development, University of Tennessee, 1995
M.S. Engineering Technology, East Tennessee State University, 1999
Licensed Master Electrician
---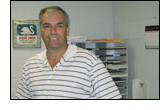 Joel Lavalley, Associate Professor, 615-353-3451
Education
A.A.S. Electronics Technology, Morehead State University, 1982
B.S. Industrial Technology, Morehead State University, 1983
---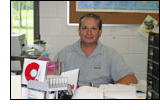 Richard McKinney, Associate Professor, 615-353-3466
Education
B.A. Physics and French, Middle Tennessee State University, 1979
M.S. Engineering Technology, East Tennessee State University, 1999
2000–2012, Little Planet Learning, Inc., Corporate Educational Multimedia Training
---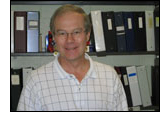 Don Pelster, Professor, 615-353-3514
Education
B.E. Biomedical Engineering, Vanderbilt University, 1969
M.S. Mechanical Engineering, Vanderbilt University, 1976
Ph.D. Control Systems, Vanderbilt University, 1980
Registered Professional Engineer, 1983