Information Security
Career Services and Cooperative Education
The college has a very active Career Services Office that assists students, graduates and alumni with their career and employment needs.
Cooperative work experience can be an important addition to a student's formal classroom work. Co-op courses may substitute for technical courses with the prior approval of the Program Coordinator. The Career Services Office will provide the correct course numbers. For more information about cooperative work experience opportunities, please visit the Career Services Office Web site, phone 615-353-3248, or e-mail careerservices@nscc.edu.

Program Faculty

Kevin Harris, Assistant Professor, 615-353-3690
Education
B.S. Computer Information Systems, Lincoln University-Missouri, 1996
M.S. Computer Management Information Systems, Southern Illinois University Edwardsville, 2003
---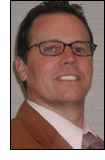 Bill Kitchen, Assistant Professor, 615-353-3468
Education
A.A.S. Electrical Engineering Technology, Nashville State Technical Institute, 1982
B.S. Computer Engineering Technology, Middle Tennessee State University, 1997
M.S. Engineering Technology Industrial Studies, Middle Tennessee State University, 1998
Program Mission
The Computer Technology (CPT) program aims to cultivate knowledgeable computer technicians to competently staff the workforce and meet the ever-changing needs of the IT community.