Yvonne Cornelius-Thompson, Associate Professor of History, 615-353-3034


The first law for the historian is that he shall never dare utter an untruth. The second is that he shall suppress nothing that is true. Moreover, there shall be no suspicion of partiality in his writing, or of malice. DeOratore, II.XV,62
Education
B.A., History, Belmont University, 1977
M.L.A.S., Liberal Arts, Vanderbilt University, 1995

---
Fred Jordan, Associate Professor of History, 615-353-3252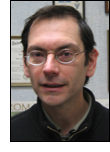 Fred Jordan teaches World Civilization, American history, and Spanish. In 2002 he was selected by the Community College Humanities Association as one of twenty Fellows for a CCHA funded and National Endowment for the Humanities sponsored research seminar entitled Cities and Public Spaces in Comparative Cultural Contexts held at the Library of Congress, in which Fellows met periodically during the 2002-2003 year to attend lectures by urban history scholars and to also carry out individual research projects. Mr. Jordan's research paper concerned post-Louisiana Purchase New Orleans and the conflict over public space that accompanied the transition from French rule to American rule. His enthusiasm both for conveying his passion for history and Spanish to his students and for nurturing students' intellectual growth and confidence in their own academic observations continues unabated.
Education
B.A., History, University of Colorado, 1983
M.A., History, University of Tennessee, 1987
I.M.B.A., International Business, University of Memphis, 1996
M.A., Spanish, University of Tennessee, 1999
---
David Markwell, Associate Professor of History, 615-353-3481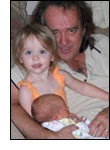 Dr. David Markwell joined the faculty of Nashville State in the fall of 2008. He earned the Ph.D. in Historical Studies from Southern Illinois University Carbondale (SIUC) in 2010. His dissertation, The Best Organized Labor State in America: The People of District 12 and the Illinois Perspective, 1898-1932, examines the effects of successful unionization on the men, women, and children in the Illinois coal mine communities and how their collective actions affected their culture and led to tangible gains in their lives. His essay, A Turning Point: The Lasting Impact of the 1898 Virden Mine Riot, was published in the Journal of the Illinois State Historical Society. Before coming to Nashville, David taught at SIUC, the University of Southern Indiana, and Rend Lake College. While teaching a wide variety of courses, he focuses his research on American labor and working class history in the period of the Industrial Revolution.
Education
B.A., History, University of Illinois-Springfield, 2002
M.A., History, University of Illinois-Springfield, 2004
Ph.D., Historical Studies, Southern Illinois University-Carbondale, 2010
---
Marla Perry MS, Associate Professor of Sociology, 615-353-3341


Marla joined the Nashville State family in the Fall of 2005. She has more than 14 years teaching experience. She teaches Introduction to Sociology, Marriage and Family, and Social Psychology. She has also taught a variety of courses centered on social inequality at a university level. Marla's research on welfare-to-work programs, with emphasis on how the program influenced parental well-being, used data collected from Iowa's Promise Jobs program. She has also done extensive research on families, including multiracial families. She uses her past research experience to help students understand all the possibilities that social sciences in general and Sociology specifically can be used for. She encourages students to push beyond what they think they can achieve and challenges them to develop the critical thinking skills required to be competitive in the job market.
Education
B.A., Political Science, Iowa State University, 1997
B.S., Sociology, Iowa State University, 1997
M.S., Human Development and Family Studies, Iowa State University, 2000
M.S., Sociology, Iowa State University, 2004
Certification in Public Management, Iowa State University, 2001
Scholar in Preparing Future Faculty, Iowa State University, 2005

---
Dr. Stanley Rose, Instructor of Historr, Southeast Campus, 615-916-5867


Dr. Stanley Rose joined the Nashville State faculty in August of 2008. He previously taught history at State University of New York at Brockport and University of Maryland-Eastern Shore. His major area of research is urbanization in Ghana. Other areas of concentration include Middle Eastern and Latin American History. Courses taught include American History, World History, Caribbean History, African History and African American History.
Education
B.S., Social Science, Coppin State University, 1969
M.A., History, Howard University, 1993
Ph.D., History, University of Illinois-Chicago, 2002