Job Fair
Register Your Company for Event
Thursday, April 16, 2015
10:00 AM–1:00 PM
Main Campus Student Services Center, First Floor Lobby
Download Campus Map (PDF) ~ Driving Directions to Campus
Please join us for this opportunity open to all NSCC students and graduates to interact and network with Middle Tennessee companies, learn about career opportunities in their field of study, and participate in valuable training workshops to assist with resume preparation, enhance interviewing skills and provide tips on how to network with potential employers.
Admission is FREE for all job seekers.
Bring several copies of resume
Dress for success
Sponsored by the NSCC Career Services Office
Please contact Career Services for more Job Fair information:
615-353-3248 ~ careerservices@nscc.edu ~ Website
DRESS FOR SUCCESS
You only have one chance to make a great first impression.
We recommend professional business attire for this event:
No jeans, no t-shirts, no sneakers, no flip flops or Crocs.
Men: Business suit, or collared shirt and tie with slacks.
Women: Business suit, or slacks/skirt (skirt length no shorter than three inches above the knee) and professional top (high neckline with sleeves).

NSCC Job Fair Networking Tips
HOW TO APPROACH A POTENTIAL EMPLOYER—NETWORKING
(Contact for future positions)
Introduce yourself to the potential employer, shake hands
Describe what your major is and how you plan to use it
Convey your knowledge/technical skills to the company
Sell your strengths and highlight your technical skills
Inform the potential employer of experience in work, classes, and activities
Prepare and practice your elevator speech

SAMPLE QUESTIONS TO ASK POTENTIAL EMPLOYERS
With the current economy, do you have any helpful suggestions for job seekers?
What kinds of skills in a potential candidate would most interest you?
What is your role in your company?
How did you come to be in your line of work?
What changes are happening, or can you predict happening, within your industry?
What do you regard as your greatest achievement in business to date?
How would you like people to describe your contribution to industry?

AFTER THE NETWORKING EVENT
Follow up within 48 hours with your contacts
Visit company website and follow procedures to apply for positions

TIPS TO REMEMBER
Maintain eye contact
Smile and be positive
Be sincere and truthful
Listen carefully and respond to potential employers' comments
Thank potential employer for their time
Remember: YOU ONLY HAVE ONE CHANCE TO MAKE A GREAT FIRST IMPRESSION!

Tuesday, April 14, 2015
9:00am to 1:00pm
NSCC Main Campus

Tennessee Career Coach mobile career center will be providing free on-going resume and interview workshops.
Career Coach Info Contact
Career Services Office
615-353-3248
careerservices@nscc.edu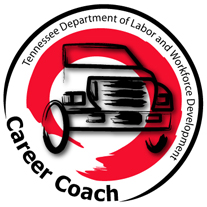 Online registration is now available for employers.
Included in your non-refundable registration fee of $45.00 you will receive the following:
4-Foot Table
2 Chairs
2 Lunch Tickets and Refreshments
Please make check payable to: Career Services at NSCC (Memo Line should say "NSCC Job Fair") and mail to:
Nashville State Community College
Attn: Career Services Office
120 White Bridge Road
Nashville, TN 37209
A confirmation letter will be e-mailed to you once we have received your registration form. Deadline for reservations is Monday, Apr. 13, 2015. If you would like any additional information, please contact NSCC Career Services Office at 615-353-3248 or e-mail careerservices@nscc.edu.
Thank you in advance for your consideration and we hope you will join us on April 16 for our Job Fair.
Download Campus Map (PDF) ~ Driving Directions to Campus