Register for Classes
It's that time of year when the new semester is getting closer, and you should start thinking about what courses you need to take to stay on track for graduation. Make sure you register early so you get enrolled in the courses you want to take to meet your needs and your schedule. The Academic Calendar will have important academic dates and payment deadlines. We encourage students to reference it often! 
How to Register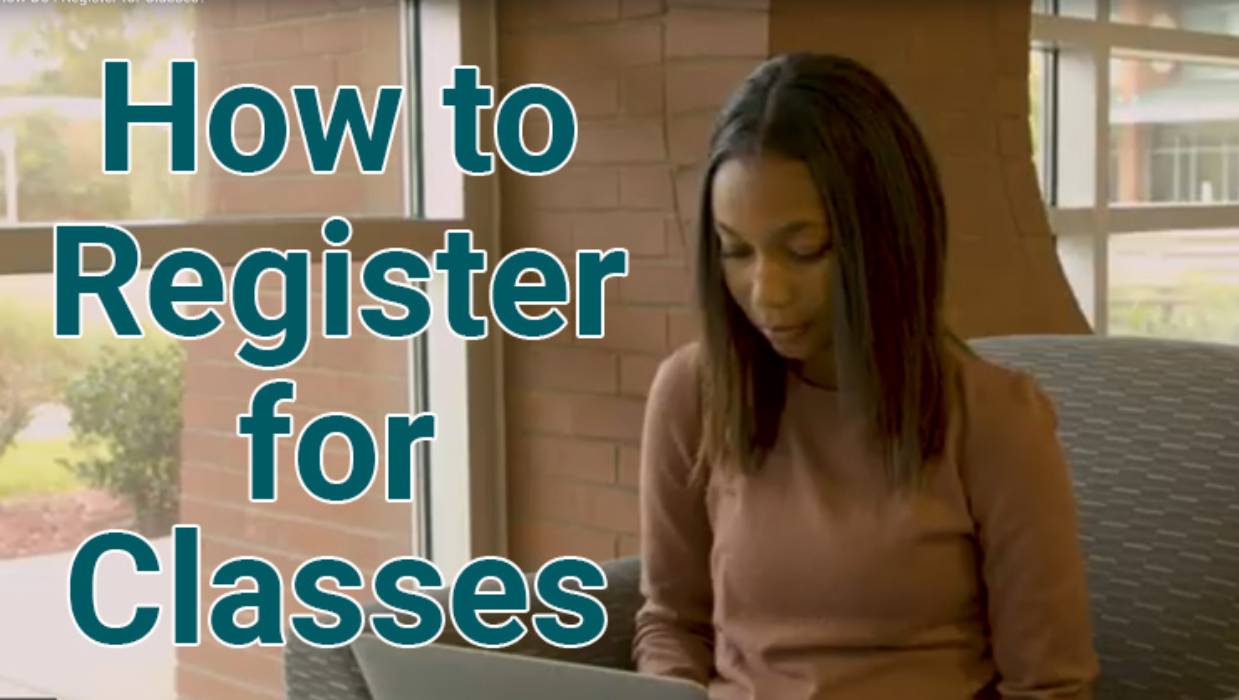 Play Video
Helpful Tips
Meet with Your Academic Advisor
We recommend you meet with your advisor at least once per semester before registering for your next semester's courses to ensure that you stay on track to graduate.
Find Your Advising Sheet
Proactively plan your semester experience with an Advising Sheet. Advising sheets are available in the Academics section of the Nashville State website. Just navigate to your programs page.
Use the Class Finder Tool
Use the Class Finder tool to see the dates, times, and delivery methods your classes will be in next semester.
MyNSCC Registration Issues and Troubleshooting
Registration Message
explanation
Action
Academic Standing Prohibits Registration
You are on academic suspension, or are returning from academic suspension and need to be placed on Post-Suspension Probation.
Contact the Registrar's Office at 615-353-3197
Duplicate Course Error
You are trying to register for two sections of the same course in the same term, which is not allowed. Note: this applies to courses that are in different sessions of the same term (example: first 7-week and second 7-weeks).
Contact the department of the course for exceptions.
Instructor/Dean/Departmental Approval Required
You are trying to register for a course section that requires a permit from the proper person (i.e., instructor, department, or dean).
Contact the person noted in the error message. If permission is granted you still must register for the course and meet all course requirements.
Maximum Hours Exceeded
You have exceeded the maximum number of credit hours allowed for the term.

Permission must be attained from the VP of Student Affairs and Enrollment Management or Associate VP of Student Success, Dr. Julie Williams. Please email Julie.Williams@nscc.edu.

Prerequisite Error
Course pre-requisites have not been met. Pre-requisites may include other courses, test scores, or admission to a specific program.

Review detailed section information by clicking on the CRN hyperlink in MyNSCC, Degree Works, or College Scheduler (under look up classes to add) and then click the course title to see the pre-requisites. Contact the department of the course for exceptions.

Student Status Prohibits Registration
You have a pending graduation status. The system will not let you register for a future term if you plan to complete during the current term.

1. You have turned in an "Intent to Graduate" and need to update your graduation semester.

2. You will complete your current credential and need to reapply for next semester to complete a new one.

Time Conflict
You are attempting to register for a course section that meets at the same time (or overlaps) with the CRN listed.

Selected another section or contact the department of the course for exceptions.
Contact the Student Success Center
If you have any questions regarding registration please contact your advisor at the
Student Success Center
. We're here to help!
Hours
Monday-Thursday: 8 AM – 6 PM
Friday: 8 AM – 4:30 PM