Food & Beverage Management

Ready to join one of Nashville's fastest-growing industries? With a certificate in food and beverage management from Nashville State, you will be ready for a management position in Nashville's in-demand restaurant and food service industry. Earn your certificate in one year or less.

Nashville State's
Food and Beverage Management
t
echnical
c
ertificate will prepare you for the job market in a wide variety of
skill
s. Courses provide the fundamental skills in
restaurant management, leadership and service
required for
a successful
career
in the
restaurant and food service
industry
.
All courses can be applied
toward
the Hospitality Management A.A.S. degree with a concentration in Food and Beverage Management.
After Nashville State
You will be prepared for a career in a variety of settings such as restaurants, bars, hotels, or food service operations. Find a job as a Restaurant Manager, Food Purchasing Agent, or Food Service Director. Ask Career Services for help as you begin your search.
More About Careers
Campus Availability: The majority of Hospitality courses are only offered on our Southeast campus, however some may be available online. To check current course offerings check class schedule.
Why Choose a Career in Hospitality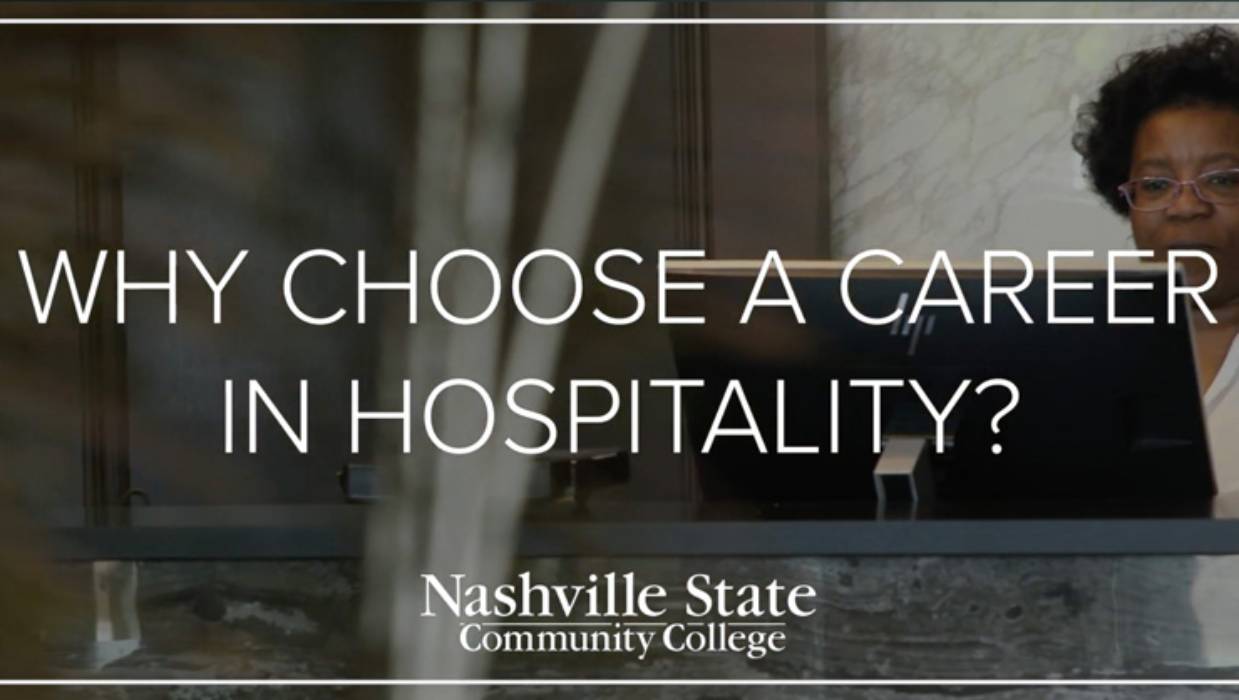 Play Video
Career Outlook
Credit for What You Know
You may be eligible to earn college credit based on the experience you already have. This experience could come from your job, the military, and more.


CREDIT FOR PREVIOUS EXPERIENCE
Similar Programs


More ways to explore
Get In Touch
Program office
Karen Stevenson
Dean of School of Business and Professional Studies
Program FACULTY