With a Hotel Management certification from Nashville State, you will be prepared for a variety of roles within Nashville's booming hospitality and tourism industry. Start your hotel management career in one year or less.
With interactive classes, research projects, and real-world experience, you will gain the business management skills needed to succeed in the hospitality industry.
All courses can be applied toward the Hospitality Management A.A.S. degree with a concentration in Hotel Management.
COSTS
About $4,688 total in tuition and aid.
After Nashville State
After completing the certificate, you will be prepared to work as a Hotel Department Supervisor, Event Manager, or Sales Assistant. Ask Career Services for help as you begin your job search.
More About Careers
Campus Availability: Courses for this degree are available at a variety of campus locations and online. To check current course offerings check class schedule.
Why Choose a Career in Hospitality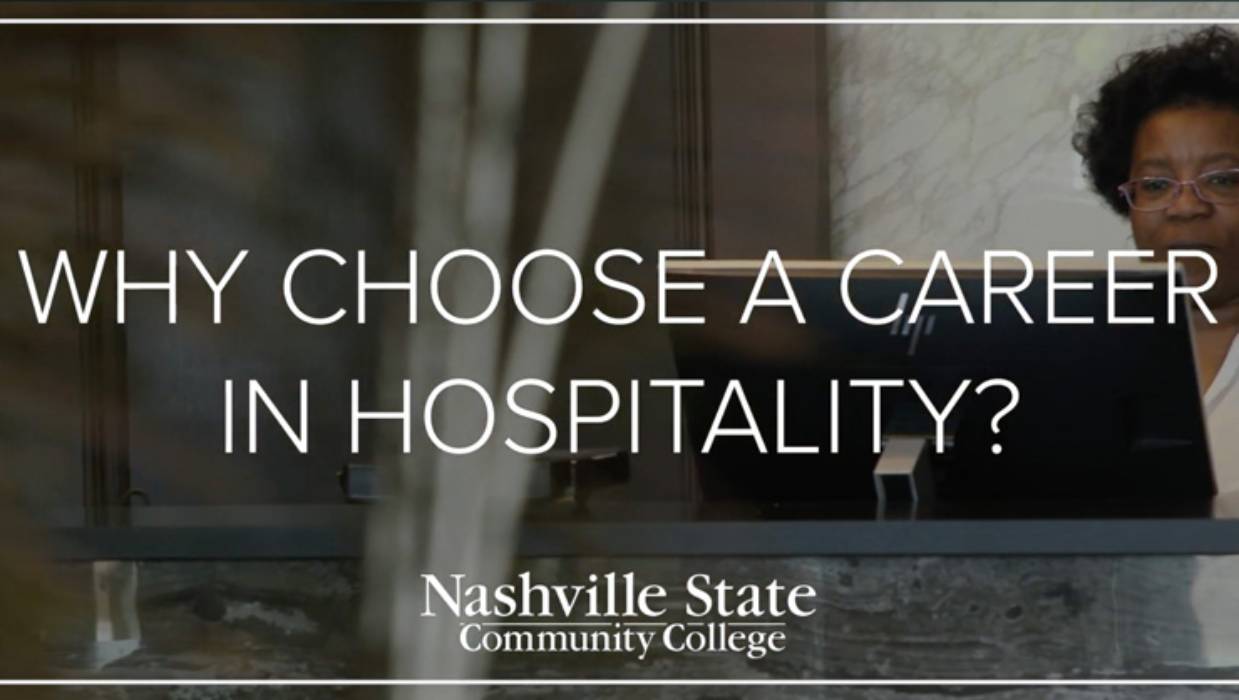 Play Video
An ACBSP Accredited Program
The Hotel Management technical certificate program is accredited by the Accreditation Council for Business Schools and Programs. Get an education certified by a nationally recognized organization.
Accreditation Council for Business Schools and Programs
Join the

Kappa Beta Delta Honor Society
Hotel management students are eligible for membership in Kappa Beta Delta (KBD) which is an international honor society established by the ACBSP. KBD encourages and recognizes scholarship and accomplishment among students of business, management, and administration pursuing associate degrees.
Be encouraged as we promote personal and professional improvement and a life distinguished by honorable service to humankind. Boost your résumé, enhance your education, and join KBD.
Kappa Beta Delta Honor Society
Credit for What You Know
You may be eligible to earn college credit based on the experience you already have. This experience could come from your job, the military, and more.


CREDIT FOR PREVIOUS EXPERIENCE
Similar Programs


More ways to explore
Get In Touch
Program office
Karen Stevenson
Dean of School of Business and Professional Studies
Program FACULTY