School of Arts & Humanities
The School of Arts & Humanities aims to inspire our students to be creative, critical thinkers who communicate effectively and who value lifelong learning. We offer courses for students to learn creative writing, speech communication, design, languages, literature, art, philosophy, and music.
What's Happening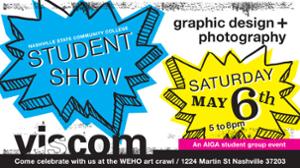 04.24.23
Get a first look at the creative works of Nashville's next generation of visual content creators.
Get In Touch
Program office
Michael Sundblad
Dean of School of Arts and Humanities