School of Health Sciences
The world needs caring, diligent, and skilled medical professionals. The School of Health Sciences will prepare you to enter the medical field by providing hands-on skills, knowledge, and mentoring you to succeed in a highly competitive market.
What's Happening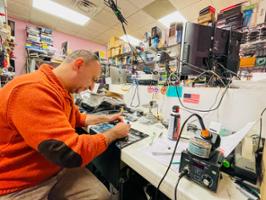 06.05.23
Omid Panah loves working with his hands to solve problems that require highly technical solutions.
Get In Touch
Program office